A new report by payments company Flywire says 67% of international students are concerned if they can't use their tuition payment method of choice at UK universities. While the report has a direct impact on the recruitment of international students by universities in the UK, the implications for business and e-commerce are equally important.
The study provides an interactive look at the tuition payment needs of Chinese, Indian, Indonesian, Nigerian and Vietnamese students studying in the UK which could reach 600,000 international students by 2030.
Universities are actively looking to attract more overseas talent to unlock new revenue streams and improve competitiveness, but institutions are under pressure to digitize the student experience across all facets of university life including payment of tuition fees. Flywire says universities need to ensure their payment systems deliver an optimal experience.
"Now, more than ever, the Government and individual universities must do all that we can to attract and welcome international students to the UK," said Abi Shearsmith, Head of Finance & Programme Business Lead at University of Leeds. "For many students their choice of university will go beyond the academic offering and include other areas they place value on, including support and administration services. For most international students the payer experience begins long before they set foot on our university campus, so it's vital that we provide a secure and easily navigated payment service."
Perceptions, security, transparency, payments method matter
The Flywire report offered several key findings about international student perceptions, security and payments methods: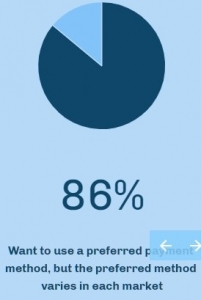 Payments experience influences perception of university – 69% make their payments online using a laptop, tablet or mobile device and 81% are concerned if tuition isn't embedded in the University website. 67% had a negative perception of university-based on a poor payments experience and 49% said they may advise peers against attending as a result.
Security and transparency critical: 53% were concerned about security of their payments and 70% ranked transparency as important, especially tracking real-time payments. 19% said they had been subject to "hidden payments" when paying tuition.
Payment preferences matter: 86% of students want to use a familiar, preferred payment method for tuition and 66% would prefer to pay in their home currency.
"If universities want to attract more international students, they must take action and work with fintech partners to improve the payment process," said Sharon Butler, Executive Vice President, Global Education at Flywire.
"Universities need to ensure the whole payment journey is as smooth as possible. That means being digital-first and ideally embedded within the university's website. This can all be accomplished by using the right payment partners. Nevertheless, it is essential to provide a seamless payment journey as it helps to build a positive brand image amongst international student audiences," Butler said.
Changing payment preferences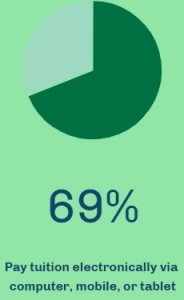 The Flywire report shows international students have "graduated" from outdated payment methods such as international wire transfers and money orders. These mobile-savvy students also expect to pay tuition via mobile devices regardless of the amount and they expect to check progress and receive payment notifications in real-time.
Most of the UK's 100,000 Chinese students, for example, are familiar with Union Pay which is usually co-branded with Mastercard or Visa and 85% of Chinese consumers prefer to pay with mobile devices. In India, cards and mobile payments are growing in popularity with 46% preferring mobile payments.
In Nigeria, foreign exchange and payments abroad are still challenging because of government restrictions although digital payments are growing in popularity. Indonesian consumers prefer credit card payments although bank transfers are increasing. Payments by card remain the most popular in Vietnam, digital wallets are growing in popularity.
Payment preferences matter in UK retail too
Recent research by PPRO reinforces the importance of consumer payment preferences among UK retailers. "With over 450 significant local payment methods in use across the globe, it can be a challenge for retailers to understand which ones to offer their customers. Our research shows how crucial it is to offer the payment methods the customer prefers. It proves that the payment methods you offer can make a break or a sale," said James Booth, VP Head of Partnerships, EMEA at PPRO.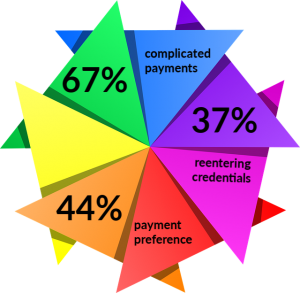 Millennials are the least tolerant of complicated checkout processes, with 67% in the UK agreeing they would be quick to abandon their purchases. And it's not just complicated checkouts that are thwarting retailers' chances of a successful sale. 44% of UK consumers said they would stop a purchase if their favorite payment method wasn't available. When asked about speed and convenience, 51% of GenZ respondents agreed they would avoid using retailers that require entering payment credentials every time.
"Currently, 91% of UK consumers have used debit and credit cards for online purchases. 89% also confidently use PayPal or have used it in the past. 31% are confident in using mobile wallets, such as Apple Pay and Google Pay, and the use of bank transfers has doubled in the last 3 years. There's a surprising range merchants must consider at the payment page to improve conversion rates," Booth added.
Payment experience is key
While payment preferences are key for a positive experience for international students in the UK, they apply equally to all other businesses and e-commerce as well.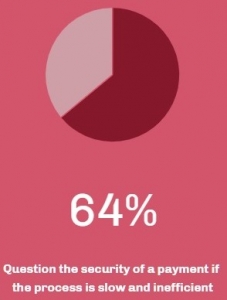 "To win on the global stage today, organizations need to deliver a local experience, no matter their business or region," said Butler. "Customers in every business expect easy, digital, always-available payment experiences, yet many organizations still struggle to offer their customers the ability to pay when they want, how they want and with whichever method they choose."
"This does not mean that every business or institution needs to become a payments expert. Partner with third-party solution providers, but avoid off-the shelf, one-size fits all solutions. The payment experience should be tailored to the business, the industry and the customer. Handled the right way, payments can significantly strengthen customer loyalty and create real competitive advantage, she added."
Headquartered in Boston, payments platform Flywire has processed more than $16 billion in total payments volume for over 2,000 clients around the world. You can view the interactive report Overseas students: A payment study for UK universitieshere.
Source: https://paymentsnext.com/two-thirds-of-international-students-prefer-familiar-tuition-payment-options/